LUBIAM (Luigi Bianchi Mantova) retains traditional Italian tailoring while exploring the world's most unique and advanced fabrics. Over a 100 years ago, at the ripe age of 16, Luigi Bianchi travelled to Turin to study and become a Master Tailor. The company is now in its third generation as a family run business, and the focus on creating clothing for the modern man remains unchanged.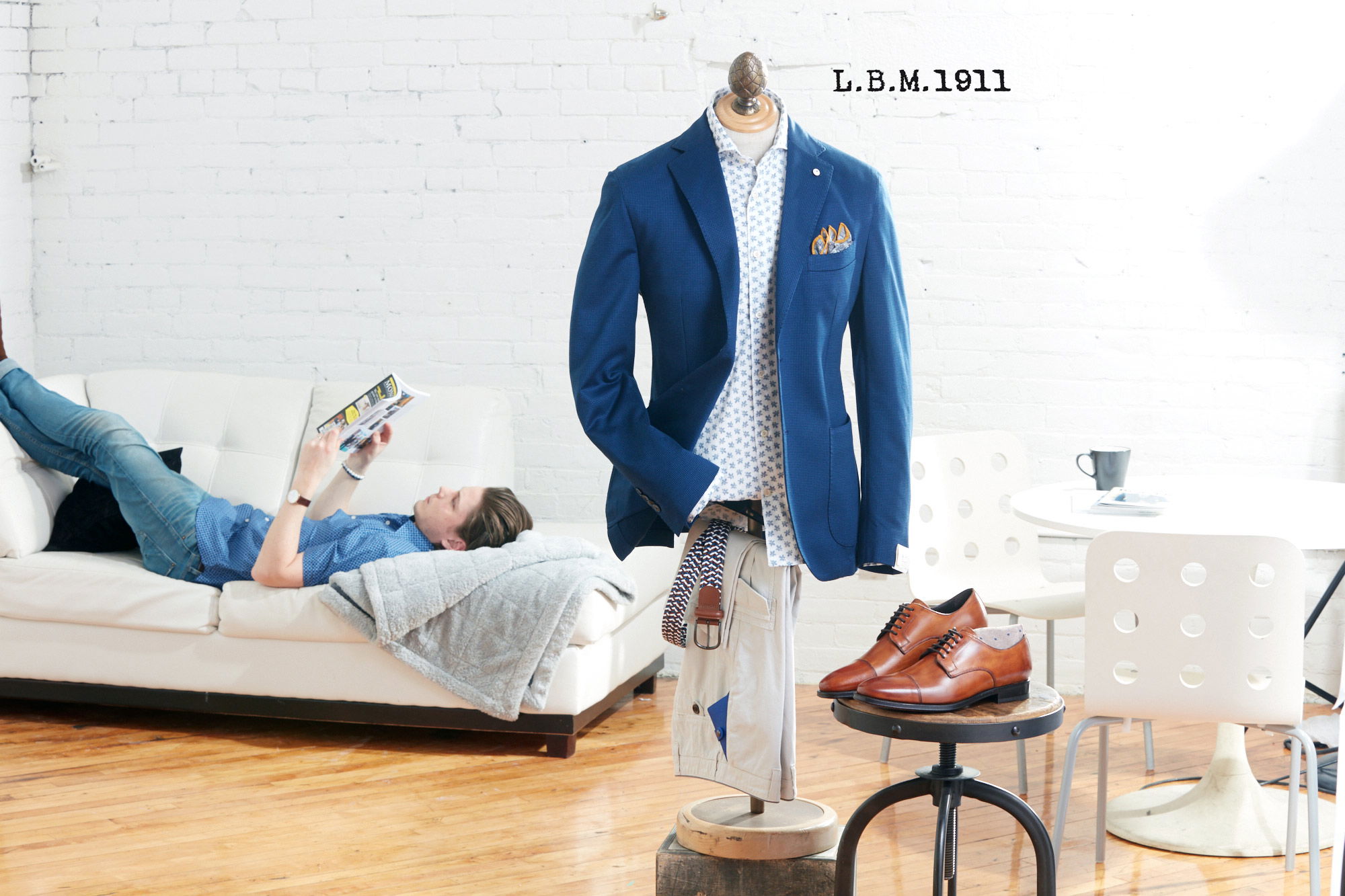 L.B.M. 1911 is the soft, washed sub-brand of LUBIAM
Featuring set-in sleeves and an incredible array of fabrics, these garments are usually washed after being cut and sewn, to give the jacket the ultimate soft sophistication. Perfect for dressing up a pair of cotton pants.
Luigi Bianchi Mantova Sartoria is the unwashed, slightly structured sub-brand of LUBIAM
Despite no padding in the shoulders, the canvassed unwashed fabrics lay flat and clean on the shoulder and body for a dressier look.